From Tansen's era through Kishore Kumar's era to Arijit Singh the Range of Indian music is increasing day by day and it is very obvious that the Indians are one of the most music lover people throughout the world.
Indians' listening expertise has dominated in various fields of music in multiple cultures. There was a time, tape players, victrola, boom box, radio were the only music listening devices. Modern technology has improved day by day with its multiple suitable features, so the impact of this modernization was reflected in the music listening devices also.
In the 21st century, we can listen to the music of any language, any country, any culture, any genre only with the help of an android smartphone phone with its software applications technology.
There are so many apps in android which provide a huge range of musical staff for free just by installing those particular apps.
Here I am going to discuss the 9 best applications for music that are available in India.
Gaana
JioSaavn
Wynk
Spotify
Hungama Music
YouTube Music
Amazon Prime Music
Apple Music
Resso
Gaana is one of the best music apps after Jio Saavn in India. It provides an ample amount of old songs, Punjabi trending songs, podcasts, regional music also. The vastness of the music spectrum in Gaana is never going to disappoint you.
Pros
It gives access to 30 million songs.
The music library includes Telugu, Gujarati, Bengali, Hindi, Punjabi, Marathi, Bhojpuri, Urdu, Kannada, Oriya, Rajasthani, Haryanvi, and Assamese regional music.
It offers 128kbps audio quality for ad-supported music. For paid subscription, you get access to 320kbps audio quality and offline music. It supports Android, IOS, windows. A smart speaker Alexa as Google assistant is also there.
Gaana is Well suited to Android Auto and Apple car play.
It also holds upcasting through Airplay and Chromecast.
Gaana also provides lyrics along with the song.
Cons
The frequency of advertising is High.
The ad-free version is quite unfriendly to customers.
It doesn't work in the background such as when using any other front running Gaana as a background.
Password reset shows errors sometimes
Updated versions disrupt audio quality.
Pricing
Monthly: ₹99( Plus zee 5)
Yearly: ₹399
Student Packs Yearly: ₹149
Download: Android Gaana OR ios Gaana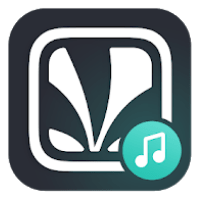 The most attractive offer provided by Jio Saavn, that drives every user, is to set caller tunes to use Jio tunes for free. These Jio tunes restrict only one song for a single month and then it can be changed for another consecutive month. It was initially known as Saavn before Reliance Jio obtained it and offers music with add-support.
Pros
It provides access to 55 million songs of regional languages including Telugu, Gujarati, Bengali, Hindi, Punjabi, Marathi, Bhojpuri, Urdu, Kannada, Oriya, Rajasthani, Haryanvi, and Assamese.
It offers free music by providing caller tunes(any one song for one month)
It supports 320 kbps audio quality for paid tier. Whereas free music streaming is bound to provide 64 kbps.
It is respectively compatible with apple car play and Android duo.
It supports Chromecast and Sonos speakers.
Cons
Updated versions have some troubles as it doesn't let someone switch to another song using the next button.
After the wind-up of the subscription period, the frequency of ads is increasing.
It doesn't have any widgets.
Sometimes, this app slows down the internet speed.
Pricing
Monthly: ₹99
Yearly: ₹299
Wynk is Airtel's music platform and Android, IOs.web are accessible in this app. Itcoverthats over 6 million free songs with Latin hits, Punjabi beats, Hip Hop, Pop, Gazal, K pop, Devotional, Romantic genres music. It also provides settings of hello tunes with unlimited changes.
Pros
Its library consists of 30 million songs in 14 regional languages such as Tamil, Telugu, Rajasthani, Punjabi, Oriya, Marathi, Hindi, Bengali, Malayalam, Kannada, Assamese, Gujarati, Bhojpuri, Haryanvi along with English.
Though it is free for airtel users it Also can be accessed through an add supported tier.
The audio quality is impressive. It offers 320kbps for ad-free music.
Cons
Its UI design is not as sharp as Spotify which is why it is not more compatible with Android Auto and Apple car play.
Lack of songs day by day.
Won't ask your permission during auto-renewal.
The application does not sort songs in the playlist.
Pricing
Monthly: ₹49
Yearly: ₹399
Download: Wynk Android OR Wynk ios
Spotify is now the best music streaming app all over the world. Its vast music library and apps on various platforms make this app more favorable to everyone. Spotify makes streaming music freely with curated playlists and thousands amount of podcasts that you can't discover anywhere.
Pros
It is very skillful in all demandable areas such as quality, UI design of apps, reconciliation with a vast collection of platforms.
It provides Magnificent apps for OS, Android, smart TVs, Fire TV, Samsung, LG.
Also compatible with airplay,carplay, android auto, Chromecast along with various Network audio players, Home theatre systems, and DACs.
The music quality of Spotify is the best in the industry so that it can be compared to any other quality music streaming application. The free subscription provides 96 kbps on Mobile and 160 kbps on desktop whereas the paid subscription offers 320kbps.
The music library is systemically queued by subdivision regarding the field of genre, mood, artists.
Cons
Some technical issues occur in the Mobile app as compared to the desktop version.
Shuffle patterns and randomized songs in the playlist are shown sometimes.
Monthly premium: ₹129
One week: ₹39
Six months: ₹719
Download: Spotify Android OR Spotify iOS
Hungama Play app provides curated, quick, fun videos to make your day fresh without boredom. It is also an indigenous application for music streaming.There is always new to offer in Hungama play, the original handpicked content reflects the spirit of moment for celebrating any festivals or any trending artist's birthday
Pros
It consists of 10millions songs.
It has a huge collection of English, Hindi, Bengali, Gujrati, Marathi, Rajasthani, Oriya songs.
It also provides tv shows, movies, short films as well.
It provides HD 320kbps ad-free music quality for paid premium subscribers.
Otherwise, for non-paid subscribers, it offers 64kbps audio quality.
Its apps are accessible for android, IOS, fire tv, android TV.
It features dynamic lyrics, radio station
There is a dark theme that can be used at night for eye protection.
Cons
Can not update details like email.
Still showing advertisements after subscription.
Pricing
Not Available
Download: Hungama Android OR Hungama music iOS
YouTube Music is the one of biggest music streaming platforms in India. It covers live performance, featured songs. Thousands of curated playlists in various genres and activities are offered to you by youtube music.
Pros
It includes ad-free music streaming with skipping & scrubbing offline.
YouTube music provides the option of having video and music in the very app.
The algorithm is built beautifully so that all videos uploaded on YouTube by artists are obtainable in youtube music.
Cons
It is recurring the same songs in the same order which annoys the users sometimes.
Downloading features are not so good.
Pricing
Per month ₹99
Download: YouTube Music Android OR YouTube Music ios
Amazon music is only accessible by Amazon prime users. It is the first growing app in the industry. By the 30 day trials without any subscription to Amazon prime, you can enjoy Amazon music access with 2 mullions songs, thousands of stations, a top playlist.
Pros
Huge range of songs
Great bonus from prime membership.
Fantastic 60-70s music is on tap.
Cons
The UI is not as easy as other music applications.
Music cuts out during downloading for offline play.
Pricing
Monthly: ₹129 (Prime Membership)
Download: Prime Music Android OR Prime Music ios
It is owned by Apple inc. This is one of the prominent music streaming platforms to provide a one-stop cultural pop platform in the future. The vast range of 75 million songs with time-synced lyrics makes your day more musical. Apple music offers offline music by downloading.
Pros
It offers 50 million songs.
Itunes for iOS is available through this app.
The sleeping button is available..that
Cons
Troubleshooting happens for iOS devices.
Different devices are faced with some problems regarding this application.
Pricing
Student plan: ₹49/month
Individual: ₹99/month
Download: Apple Music android OR Apple music ios
Resso is a good choice for Indian music lovers. It offers 50 million songs in various regional languages. It can be a good recommendation for all music buffs.
Pros
provides 50 million Hindi, English, Tamil, Telugu, Punjabi songs, and more.
simple music player and easy to use.
high-quality audio streaming.
ad-free premium.
Cons
Disruption in internet speed.
The shuffle auto option doesn't work sometimes properly.
Pricing
Premium Price: Rs 99/Month on Android and Rs 199/Month on iOS.
Download: Resso Android OR Resso iOS
| | | | | | | | | | |
| --- | --- | --- | --- | --- | --- | --- | --- | --- | --- |
| Features | Jio Saavn | Gaana | Spotify | Wynk | Hungama | Apple music | Amazon prime music | YouTube music | Resso |
| Audio quality | 64kbps for a free subscription,320kbps for a paid subscription | 128kbps for a free subscription,320kbps for a paid subscription | 96kbps for android,164kbps for the desktop version (free)Whereas 320kbps for premium | 320kbps for ad-free music. | 64kbps for non-paid subscription,320kbps for premium. | 256kbps utilizing AAC audio format. | 320kbps. | 256kbps | 256 kbps |
| Premium price | Monthly Rs99Yearly Rs 299 | Monthly Rs 99Yearly Rs 399 | Monthly Rs 129Six months Rs 719 | Monthly Rs 90 | Free for use | Student plan Rs 49/month,Individual Rs99/month. | Depends on Amazon prime membership. | Premium is $11.99/month after a 30days free trial. | Premium is Rs 99/month on android and Rs 199/month in iOS. |
| Music concentration | 55 million songs | 30 million songs | 70 million | 30 million songs | 10 million songs | 50 million songs | 40 million | 60 million | Almost 30millions |
FAQ
What should be the priority during choosing music applications?
Better audio quality, easy to use, own music library and one should make sure that particular application doesn't stop the device's functioning by consuming more data.
Does premium service provide a better experience of music listening?
Yes, Premium provides HD quality music as well as many podcasts which are undoubtedly excellent.
Conclusion
It is no secret that music keeps us motivated and positive. So, music applications are like the simplest way to enjoy world-class music just with the help of an android device and internet connection. Regarding this, we must keep looking up for the best music applications for our convenience. As it all depends on the internet some technical issues will be turning up but we should choose wisely for the best servicing application.